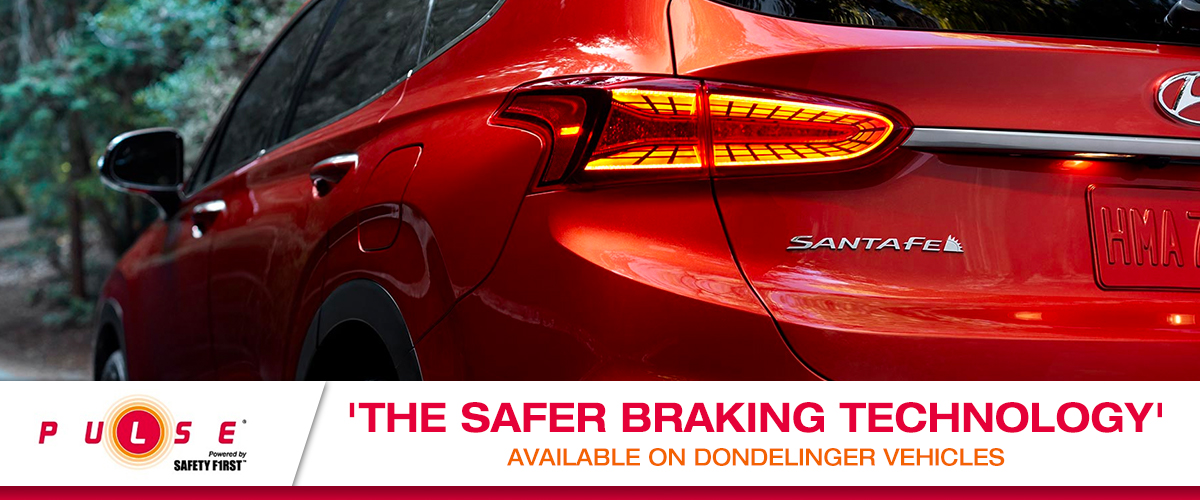 PULSE PROTECTS

The Dondelinger Difference.
At Dondelinger Hyundai, we believe that you should buy a car, truck or SUV with peace of mind. From the buying process to the moment you hit the road, you should feel you made the right decision. That's why we go above and beyond to offer extra benefits, such as outfitting many of our vehicles with Pulse technology to help you stay safe on the roadways. Pulse is a rear-end collision deterrent that uses advanced sensors to rapidly pulse your third brake light four times when you press the brake pedal, giving cars behind you an extra few seconds to know that you're coming to a stop. Visit our Hyundai dealership near Nisswa, MN, to learn more about Pulse technology today!
According to the Department of Transportation, 90% of rear-end collisions could be avoided with an additional second of warning. When you press your brake pedal, Pulse-equipped vehicles will rapidly pulse your third brake light four times. However, this pulsing doesn't repeat on subsequent application of the brakes for five seconds; this way, you won't annoy or distract trailing drivers when you're in bumper-to-bumper or stop-and-go traffic.
Make an Inquiry
* Indicates a required field